The Software Platform
Click this link to head back to the Main Menu

HUMAN PERFORMANCE PLATFORM
For over a decade Smartabase has been the data management and analytics platform of choice for high performance teams. Smartabase has been designed for maximum configurability and is currently utilized by over 250 organizations across the globe to optimize performance for sport, military, education and the arts.
Configuration & Customisation - The Smartabase Advantage
OPTIMIZE PERFOMANCE
The goal of any Human Performance program is to maximise readiness to perform whilst minimizing the risk of injuries and illness. To do this, you need to gain a holistic view of your athletes and operators and give your team the tools they need to optimize performance, manage workload and monitor injury risk.
With all your information in one place you can work cohesively across all departments: coaching, strength and conditioning, athletic trainers, data analytics, sport science, research, medical and support staff.
The problem is that most "Athlete Management Systems" on the market simply lack the flexibility to adapt to the ever-changing landscape of human performance. They limit your innovation and push you back to Excel. SMARTABASE solves that problem.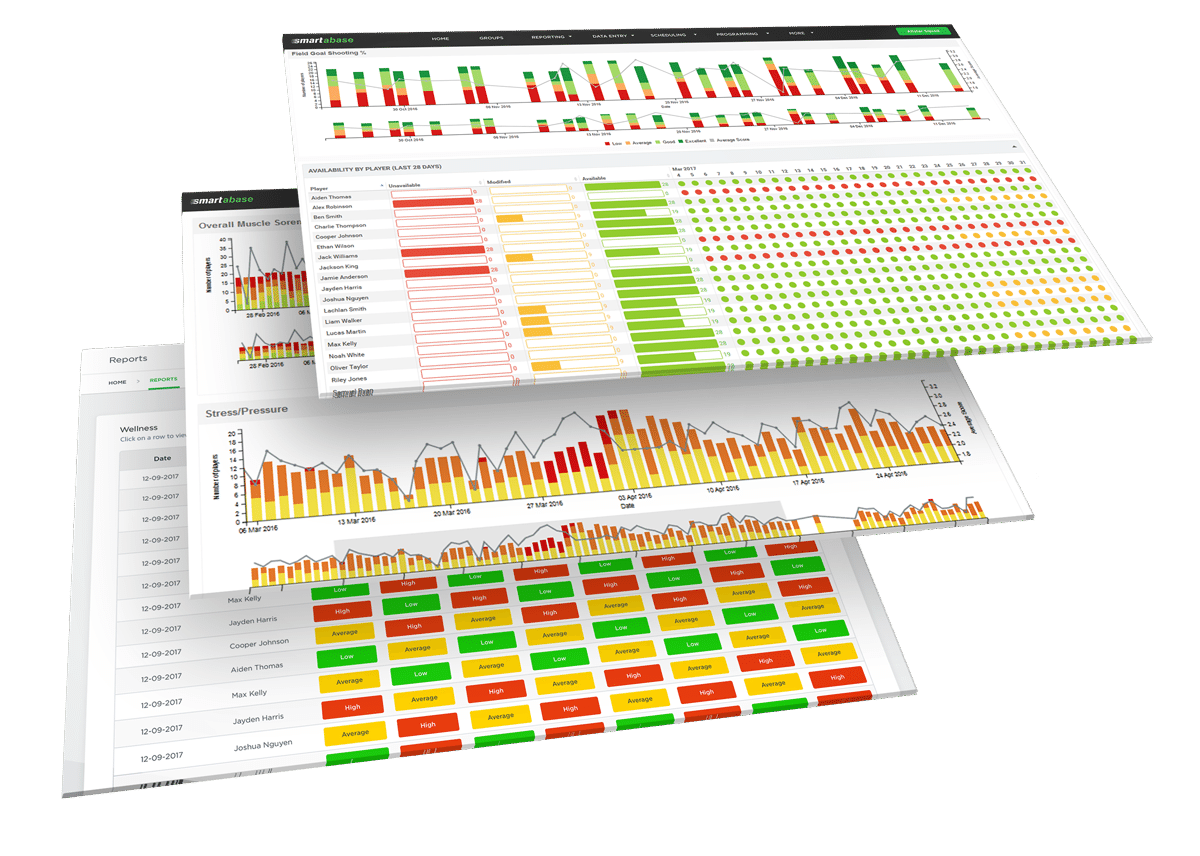 Core capabilities & features;
Data Visualization
Configuration Tools
Data Integrations
Injury Surveillance
Electronic Medical Records
Athlete Monitoring
Security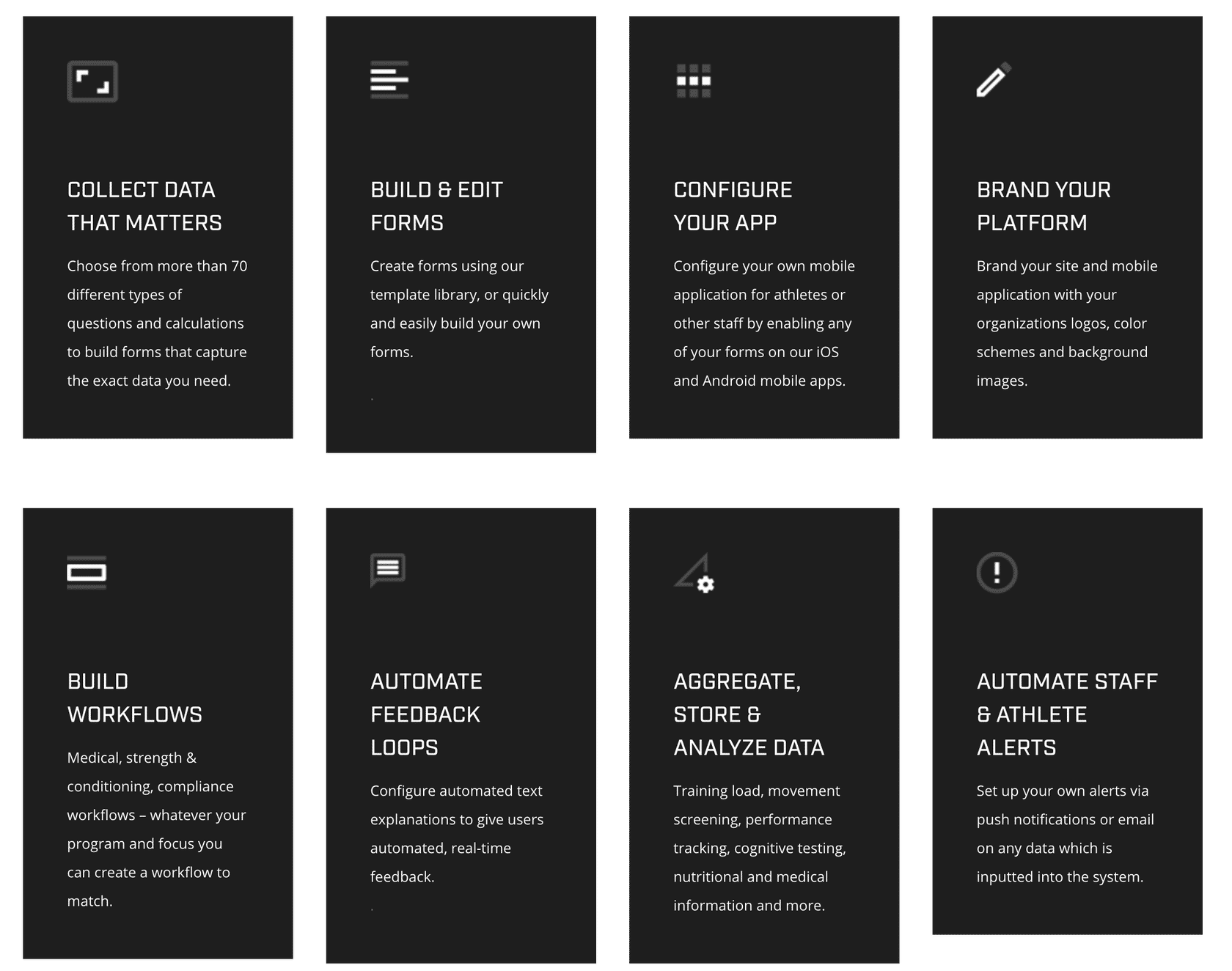 Flexibility and the ability to adapt to future needs are important, so choosing a configurable platform is critical. Any software can be customized – but it usually involves too much time and money to be able to work in a real-world human performance environment. We instead designed a platform whereby your solution can be built exactly how you want it, without any involvement from programmers.
Smartabase's builder toolkit allows you to change your site at any time from anywhere in the world. What's more, you can use the dashboard builder to explore your data without affecting your data capture processes or manipulating vital data.
Software Integrations
Smartabase centralizes and automates data collection via direct APIs with leading technologies and wearables. You can also connect to your own SQL database, IT systems or use our desktop uploader to import data via CSV, Excel and XML.
Fusion Sport Website
To view further information about the Smartabase platform by Fusion Sport, Click this link to head to their website.