Connect Training Peaks
Training Peaks Setup
Follow the steps below to setup Training Peaks in the Athlete Management System.
This integration works by Coaches logging into an Auth Portal via a profile page that allows the Athlete Management System access to any athletes in their Training Peaks account. Once the coach has followed the below steps to authorize their training peaks account, their athlete's data will flow through to AMS.
Unfortunately, not all Training Peaks Metrics are available please see a detailed list at the bottom of the document outlining the available data.
STEP 1 - LOGIN
Login to AMS
Head to your nearest computer or laptop, click here to access the AIS Athlete Management System AMS Link.
Using a web browser. Ideally on a computer, or a tablet. You can use your phone, but it is a little harder to see what is going on.
STEP 2 - LOAD TRAINING PEAKS COACHES GROUP
There are several ways to change the group that you are viewing.
Select the name of the current group environment you are operating within at the right-hand side of the navigation bar at the top of the page.
Locate and click the Groups button on your home page.
Locate and click the Groups tab at the top of your home page.
Use one of these methods to open the Groups tool, then select the "TRAINING PEAKS COACHES GROUP" and click the Load button.
If you don't see the TRAINING PEAKS COACHES GROUP, let the AMS team know via ams@ausport.gov.au.
STEP 3 - MAXIMISE RIGHT-HAND SIDEBAR
Select your name from the left-hand side bar.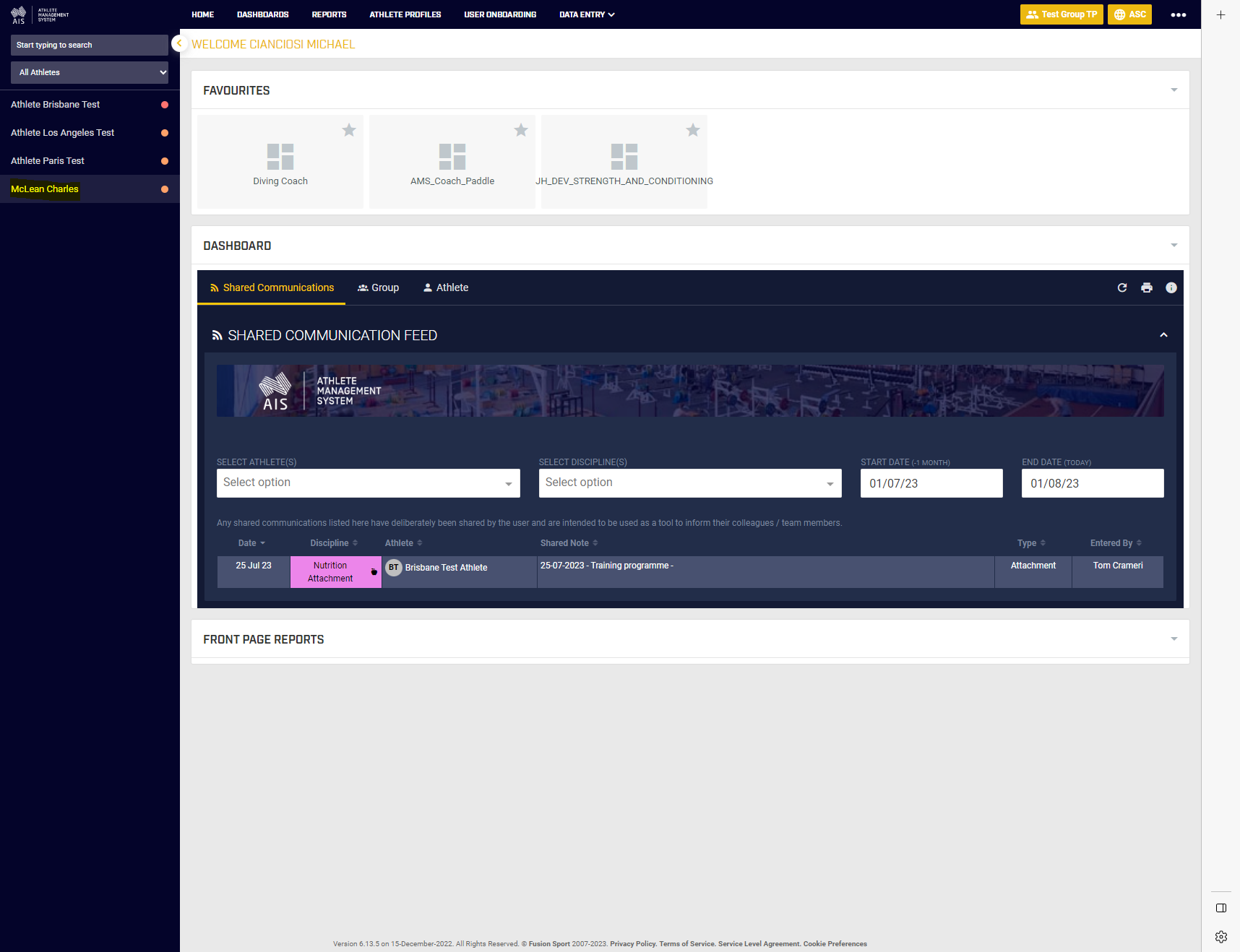 Once you are selected an arrow will appear on the right-side bar select the arrow.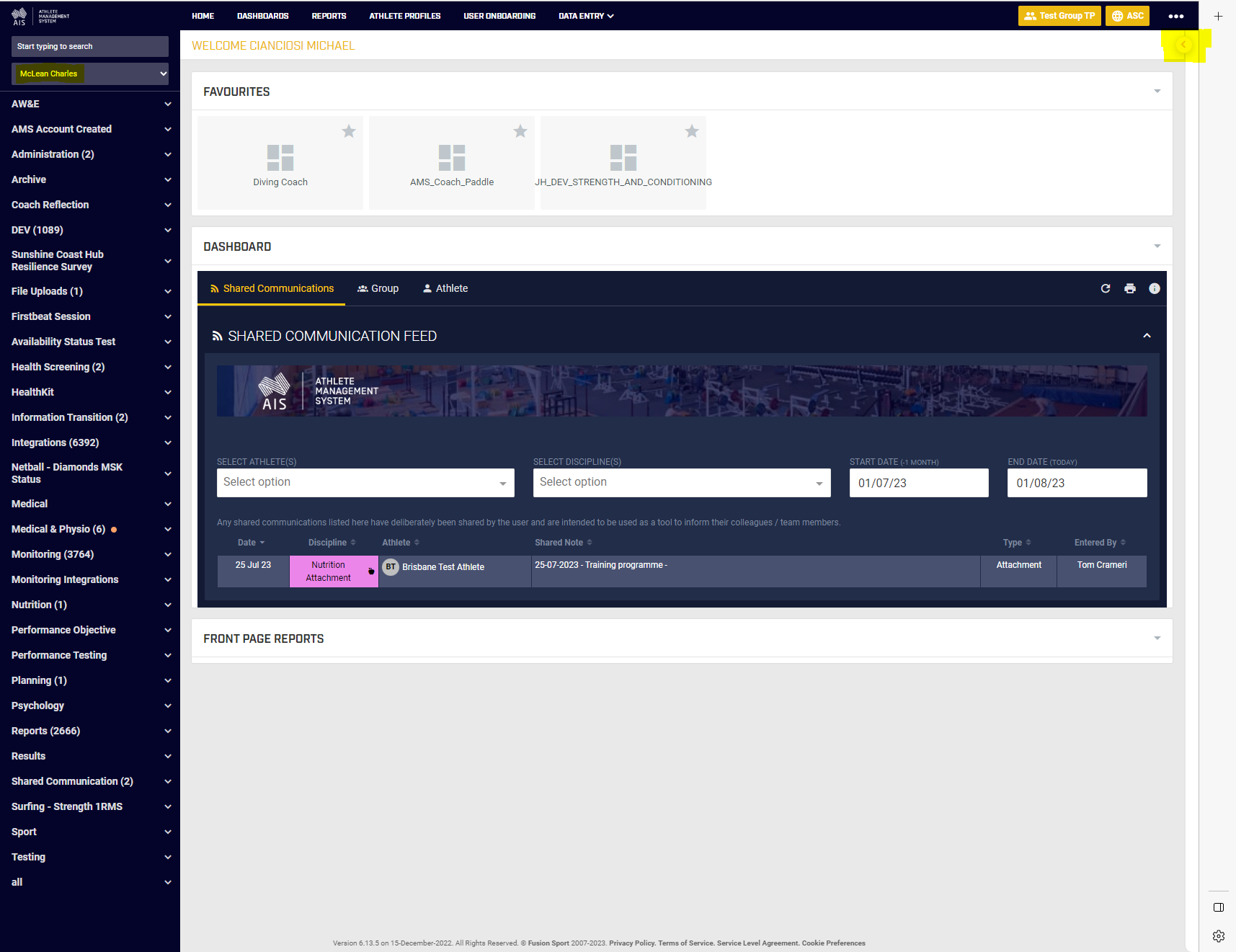 STEP 4 - ACCESS YOUR PROFILE SETTINGS

Click on the pencil icon to go to your profile.
STEP 5 - AUTHORISE TRAINING PEAKS

Select 'Training Peaks Auth Portal' from the list of profiles drop down.
Click on the 'Authorise Training Peaks' button. You will be directed to a new tab.